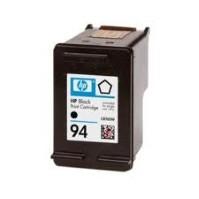 SKU: C8765WNAvailability:
In Stock
Type:
Remanufactured
Color:
Black
Printer Brand:
HP
Details
This remanufactured ink cartridge replaces the HP C8765WN (HP 94 Black). It comes with our 100% satisfaction guarantee and a full 1-year warrenty.
Compatible Printers
DESKJET 460,DESKJET 460C,DESKJET 460CB,DESKJET 460WBT,DESKJET 5420,DESKJET 5442,DESKJET 5740,DESKJET 5740XI,DESKJET 5743,DESKJET 5745,DESKJET 5748,DESKJET 5758,DESKJET 6520,DESKJET 6520XI,DESKJET 6540,DESKJET 6540DT,DESKJET 6540XI,DESKJET 6620,DESKJET 6620XI,DESKJET 6830,DESKJET 6830V,DESKJET 6840,DESKJET 6840dt,DESKJET 6840XI,DESKJET 9800,DESKJET 9800D,DESKJET PORTABLE COLOR,OFFICEJET H470,OFFICEJET H470B,OFFICEJET H470WBT,OFFICEJET 100,OFFICEJET 5210,OFFICEJET 6200,OFFICEJET 6210,OFFICEJET 6210V,OFFICEJET 6210XI,OFFICEJET 6213,OFFICEJET 6215,OFFICEJET 7210,OFFICEJET 7210V,OFFICEJET 7210XI,OFFICEJET 7310,OFFICEJET 7310XI,OFFICEJET 7410,OFFICEJET 7410XI,PHOTOSMART B8300,PHOTOSMART B8330,PHOTOSMART B8338,PHOTOSMART B8350,PHOTOSMART B8353,PHOTOSMART 2605,PHOTOSMART 2608,PHOTOSMART 2610,PHOTOSMART 2610V,PHOTOSMART 2610XI,PHOTOSMART 2613,PHOTOSMART 2710,PHOTOSMART 2710XI,PHOTOSMART 7850,PHOTOSMART 8150,PHOTOSMART 8150V,PHOTOSMART 8150XI,PHOTOSMART 8450,PHOTOSMART 8450XI,PHOTOSMART 8750,PSC 1600,PSC 1610,PSC 1610V,PSC 1610XI,PSC 2350,PSC 2355,PSC 2355V,PSC 2355XI,
Why choose Castle Ink?
100% satisfaction guarantees on all ink cartridges and laser toner, free shipping when you spend $50, and seasoned customer service representatives that have been working in the print industry for more than 20 years.