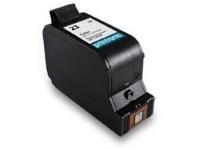 SKU: C1823AAvailability:
In Stock
Type:
Remanufactured
Color:
Color
Printer Brand:
HP
Details
This color ink cartridge replaces the HP C1823A (No. 23) or the C6578DN (No.78) inkjet cartridge. It has been professionally remanufactured and comes with our 100% satisfaction guarantee.
Compatible Printers
COLOR COPIER 140, COLOR COPIER 145, COLOR COPIER 150, COLOR COPIER 155, COLOR COPIER 160, COLOR COPIER 170, COLOR COPIER 260, COLOR COPIER 270,DESKJET 710,DESKJET 712,DESKJET 890,DESKJET 895, DESKJET 1120,DESKJET 1120Cse, DESKJET 1120Cxi, DESKJET 1125, DESKJET 710C, DESKJET 712C, DESKJET 720C, DESKJET 722C, DESKJET 810C, DESKJET 812C, DESKJET 815,DESKJET 830C, DESKJET 832C, DESKJET 880C, DESKJET 882C, DESKJET 890,DESKJET 890CM, DESKJET 890Cse, DESKJET 890Cxi, DESKJET 895,DESKJET 895Cse, DESKJET 895Cxi,DESKJET 1120C,DESKJET 1120CSE,DESKJET 1120CXI, OFFICEJET 1170, OFFICEJET 1175, OFFICEJET 1170Cxi, OFFICEJET 1170Cse, OFFICEJET 1175Cse, OFFICEJET 1175Cxi, OFFICEJET R40, OFFICEJET R40xi, OFFICEJET R45, OFFICEJET R60, OFFICEJET R65, OFFICEJET R80, OFFICEJET R80xi, OFFICEJET T45, OFFICEJET T45xi, OFFICEJET T65, OFFICEJET T65xi, OFFICEJET 1170,OFFICEJET PRO 1170,OFFICEJET PRO 1175,OFFICEJET PRO 1170,PSC 500, PRINTER-SCANNER-COPIER 500,
Why choose Castle Ink?
100% satisfaction guarantees on all ink cartridges and laser toner, free shipping when you spend $50, and seasoned customer service representatives that have been working in the print industry for more than 20 years.