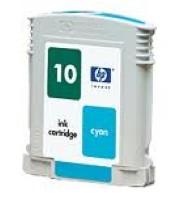 SKU: C4841AAvailability:
In Stock
Type:
Compatible
Color:
Cyan
Printer Brand:
HP
Details
This compatible cyan ink cartridge replaces the HP C4841A (HP 10 Cyan). Every ink cartridge is fully guaranteed and designed to offer outstanding print quality.
Compatible Printers
2000,2000C,2000cn,2000cse,2000cxi,2500,2500c,2500c plus,2500cse,2500cm,2500cxi,DESIGNJET COLORPRO CAD,DESIGNJET COLORPRO GA,2000c Professional, 2000cn Professional, 2000cse Professional, 2000cxi Professional, 2500 Professional, 2500c Professional, 2500c+ Professional, 2500cm Professional,Designjet ColorPro,Designjet ColorPro CAD, Designjet ColorPro GA,Deskjet 2000,Deskjet 2500c,
Here is the GTIN for HP C4841A Cyan Ink Cartridge: 810000266418
Why choose Castle Ink?
100% satisfaction guarantees on all
HP Ink Cartridges
and laser toner, free shipping when you spend $50, and seasoned customer service representatives that have been working in the print industry for more than 20 years.
These are the all the tags associated with HP C4841A Cyan Ink Cartridge:
2000, 2000C, 2000c Professional, 2000cn, 2000cn Professional, 2000cse, 2000cse Professional, 2000cxi, 2000cxi Professional, 2500, 2500 Professional, 2500c, 2500c plus, 2500c Professional, 2500cm, 2500cm Professional, 2500cse, 2500cxi, C4841A, Designjet ColorPro, DESIGNJET COLORPRO CAD, DESIGNJET COLORPRO GA, Deskjet 2000, Deskjet 2500c, HP 10